Sergio Dronov, the head coach at Valencia Tennis Academy, boasts an illustrious career in tennis coaching. He has personally shaped the careers of top players like Ernests Gulbis, Igor Andreev, and Alisa Kleybanova. A significant highlight was his guidance of Yaroslava Shvedova, leading her to two Grand Slam titles and elevating her to the 4th position in world doubles and 71st in the WTA rankings.
Under Sergio's guidance, players he coached have competed in prestigious tournaments such as the Australian Open, Roland Garros, Wimbledon, and the US Open. Since 2011, he has steered Valencia Tennis Academy to become one of Spain's premier tennis institutions.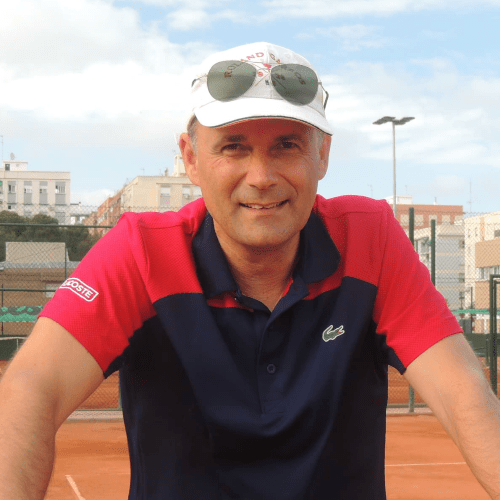 Beyond traditional coaching, Sergio innovated with the Tennis 3D Sound project, a unique training method that synergizes rhythm with tactics, enhancing players' on-court responsiveness.
Additionally, Sergio's collaborations with tennis legends like Marat Safin and Dinara Safina further underscore his profound tennis acumen. His deep understanding of the sport, combined with his innovative approaches, positions him as a cornerstone of the academy's success.
Furthermore, Sergio is a master at video analysis, using it to fine-tune players' techniques with a focus on biomechanics.