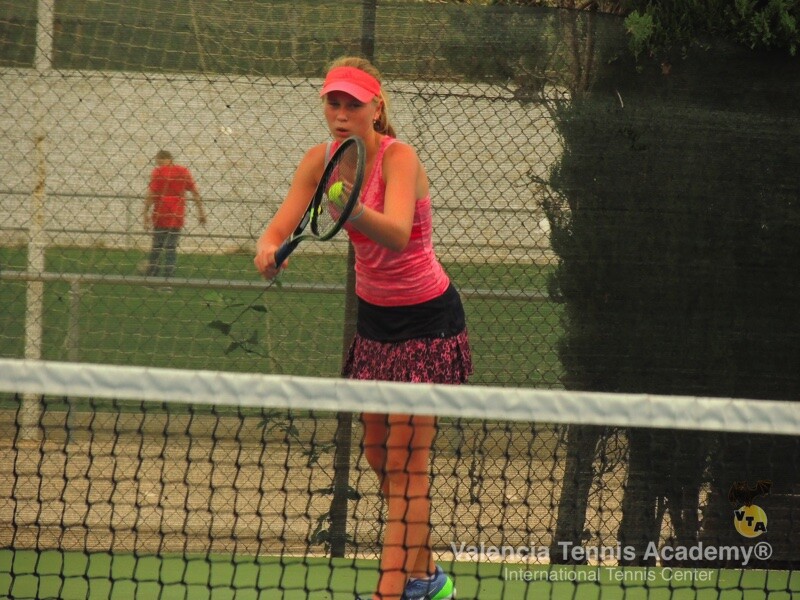 The coach performs an initial assessment of the student's level and establishes realistic and personalized objectives for the student. Once the goals are clear, the coach implements a variety of exercises, drills, game situations, and controls, among others, to help the student improve in the areas identified as weak.
The private lesson allows the coach to devote full attention to the student's progress, which increases the effectiveness in learning and improving the tennis game.
A private tennis lesson is a unique opportunity for the student to work with a professional coach and improve their game in an effective and personalized way.
It is the best choice to work on specific aspects of each player.
Technique correction and video analysis sessions can be added optionally.
There are two price options for private classes
One hour with our TOP coach, Sergio Dronov, costs €65. Also, you can buy 10 hours pack for €600 or 20 hours pack is €1100 (€55 an hour)


Another option is €55 an hour with another coach Pro, and the price of the pack of 10 hours is €500, or 20 hours will be €900 (€45 an hour). It could be classes or sparring. The second player on the court gets an extra €10.
At Valencia Tennis Academy, we value your convenience and preferences. We are delighted to offer private lessons on weekends and on our clay courts.

If you wish to train on Saturdays or Sundays, we offer the "Weekend" option for a small additional fee of €10.
Furthermore, for clay court enthusiasts, we provide the opportunity to enhance your skills on this unique surface with our "Clay Court" option, with a supplement of €10.
Our highly skilled coaches will provide a personalized training experience tailored to your preferences. Come and enjoy tennis at Valencia Tennis Academy, and take your game to the next level!
For more information and to book your private lessons, please don't hesitate to contact us. We are here to assist you in achieving your tennis goals most conveniently and enjoyably as possible.
Do not forget to indicate your preference at the time of booking.

if you have any questions we will always be happy to help.


The only machine in the world to train pronation in the serve.
Tennis and Padel without border
Find your best way to practice tennis and padel
Online tennis program for pro tennis players.
Official US Open surface. Construction and rehabilitation of tennis courts.