Price per week.
Monthly price € 1000

Practice during the morning schedule.
A program suitable for players who compete in national tournaments or who are future ITF, ATP, or WTA.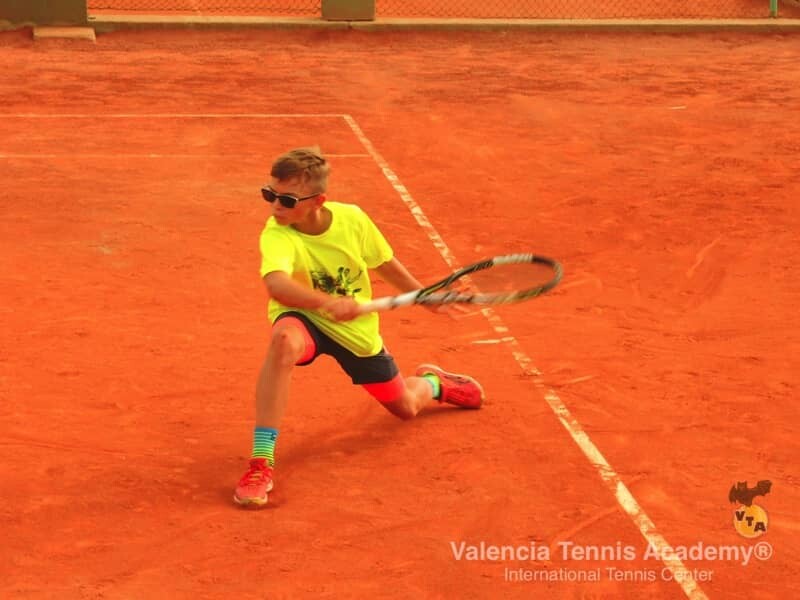 Schedule:
08:00 to 10:00 Court-training.
10:00 to 10:30 – Rest.
10:30 to 12:00 – Physical Conditioning.

Practice from Monday to Friday.
A practice with a lot of intensity without many distractions. Every player works towards his specific program in order to accomplish his or her objectives, and we make it so that results are seen very quickly and concretely.

Our training programs are geared towards players of a high level and all of them compete in tournaments. Many of our players already have ITF, ATP, or WTA points, and we prepare them to play at tournament-level. The work that is done has clear goals and is set for within a specific time period. A training plan is made from the very beginning and is revised and added to as the season goes on. Additionally, we offer the possibility to do a session of video analysis, work with ball machines, sparring partners, and friendly matches to better the player's tactical aspect of the game. We also offer complete statistics for every match for review by the player and coaches after to view weak points and optimize results.

This program is adapted to players so that they can achieve their specific goals during their stay with us at the Academy. Almost always, a player of competition-level cannot conform to a simple standard program and has to organize extra training. We offer a solution to this problem.

It's a perfect offer for a player who is willing to give it his all to reach the top.
Sergio Dronov. Director of Valencia Tennis Academy.
Do you need more information?
leave your contact and we will get in touch with you soon