PADEL for JUNIORS (afternoon trainings)

If you want to enhance your paddle game but can't exercise all day or in the mornings, group training in the afternoon is a great choice. Players are grouped into levels of play in this program, so you may practice and progress with peers at a comparable level to your own.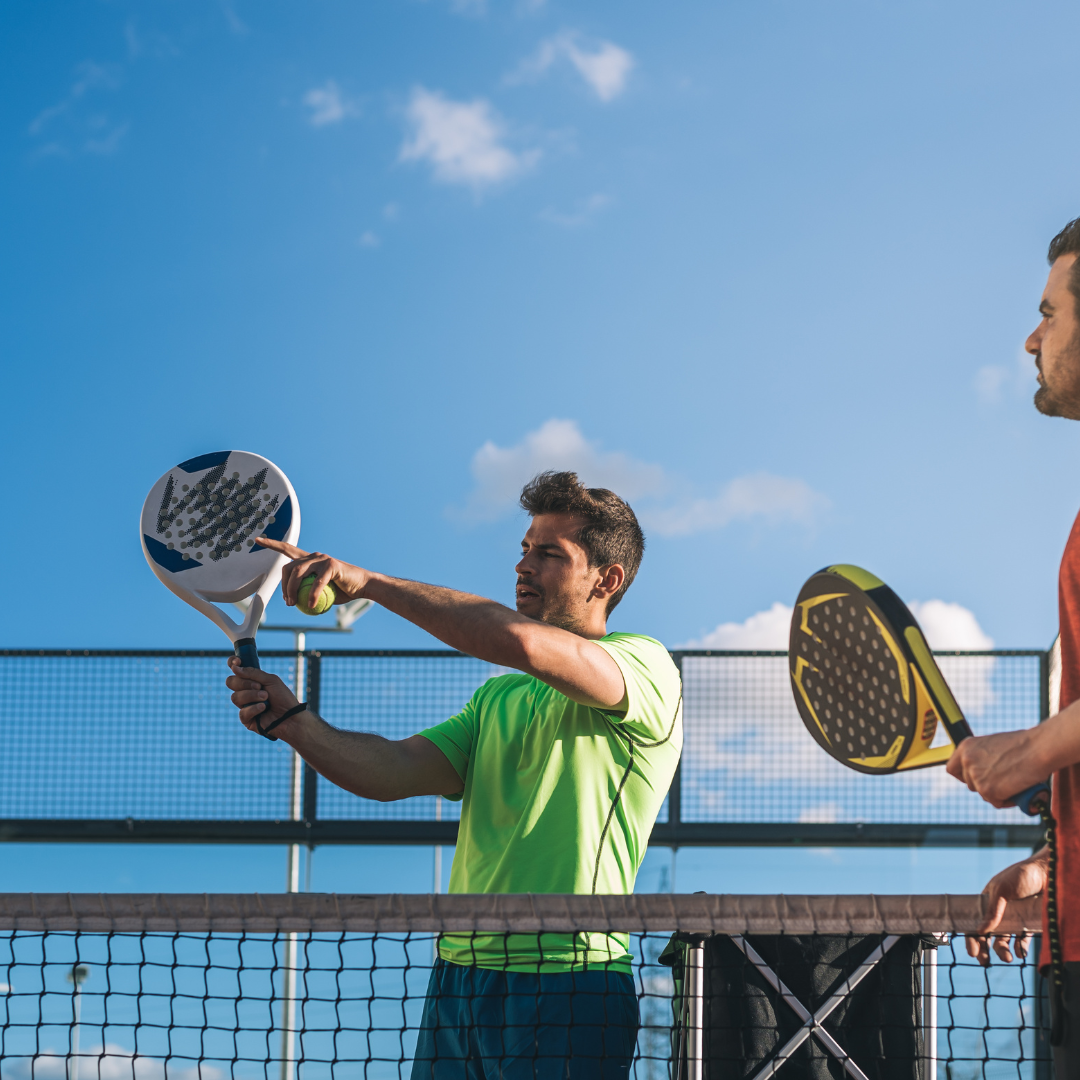 Schedule:
15:30 - 17:30 On-court practice.
17:30 - 19:00 Fitness.
From Monday to Friday.
Our afternoon junior padel training program is specifically designed for young players who want to improve their skills in padel after school. This program offers an exciting opportunity for junior players to develop their game and progress in a fun and educational environment.

Our highly trained coaches provide expert and personalized instruction in padel techniques, game strategies, tactics, and physical skills. Junior players can practice and apply what they have learned in practical and challenging training sessions, allowing them to improve their game and gain confidence in their on-court performance.

Our afternoon junior padel training program offers a balanced approach that combines technical learning with practice and gameplay. Junior players will also be able to participate in local tournaments and competitions, allowing them to put their skills into action in a competitive environment.

With a convenient afternoon schedule catering to junior players' needs after school, our padel training program provides an excellent opportunity for young players to improve their game and have fun. Join our afternoon junior padel training program and discover the exciting world of padel while developing your skills in a friendly and educational environment. See you on the court!
if you have any questions we will always be happy to help.


The only machine in the world to train pronation in the serve.
Tennis and Padel without border
Find your best way to practice tennis and padel
Online tennis program for pro tennis players.
Official US Open surface. Construction and rehabilitation of tennis courts.