Price per week.
Monthly price from € 600

Afternoon group training is an excellent option for those looking to improve in tennis and have a social and fun environment to learn and play together. We encourage you to join one of these training and see how it can improve your tennis game!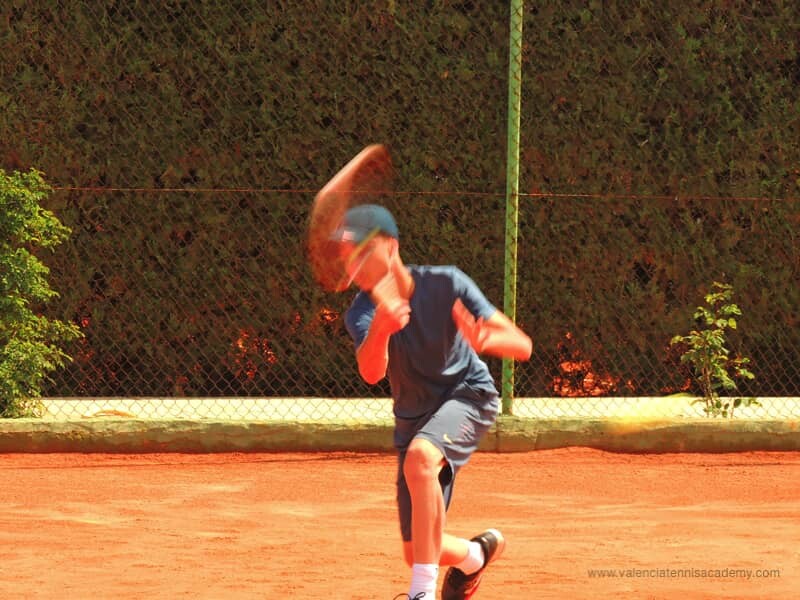 Schedule:
15:30 - 17:30 Tennis. On-court practice.
17:30 - 19:00 Fitness.
From Monday to Friday.
The 2-hour on-court training is intensive and allows players to improve their skills and techniques efficiently.

Physical preparation: The additional hour of fitness helps to strengthen the player's body and improve their stamina and agility on the court.


The training is designed to help the player achieve better competition results.


This program is a good option for those who have to study in the mornings, as it allows for greater flexibility in the training schedule
Afternoon pro training is an excellent opportunity for players to improve their tennis skills and performance.
if you have any questions we will always be happy to help.


The only machine in the world to train pronation in the serve.
Tennis and Padel without border
Find your best way to practice tennis and padel
Online tennis program for pro tennis players.
Official US Open surface. Construction and rehabilitation of tennis courts.