2 weeks €980

3 weeks €1460
1 month €1600
The PRO Program is designed for tennis players whose objective is to progress and improve their skills at a high level. It's a complex tailored training program that implies:
- morning and afternoon trainings;
- daily workout, essential for stronger performance on court;
- biomechanics video analysis (service, strikes);
- assistance of physiotherapist and sport psychologist;
- assistance in general issues (transfer, accommodation*, visa application).
*Accommodation, food and transfer are not included in the price.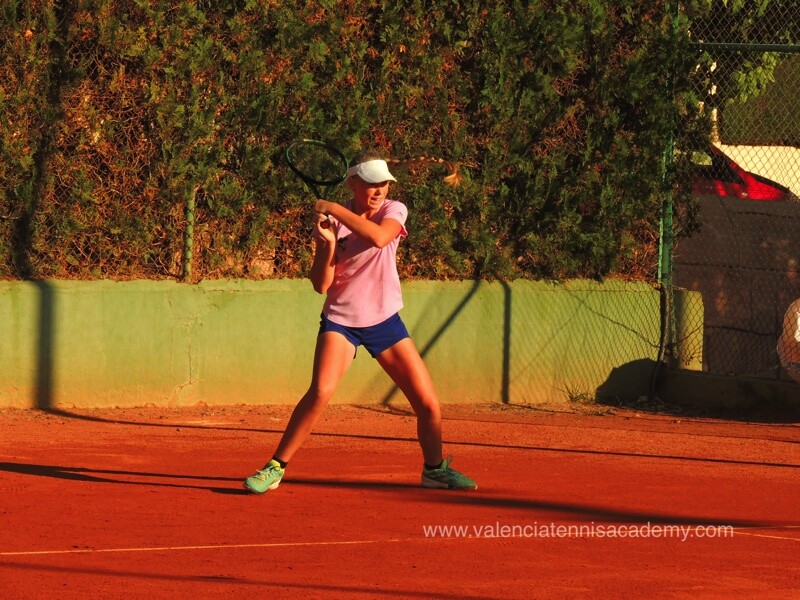 Tennis. Morning practice.
Morning tennis session. Exercises with drills, sparring. Exercises on technique, control, tactics. Video analysis is included. The practice is very intense. The player learns from different specialists. Each coach at Valencia Tennis Academy is responsible for a specific task on court.
Fitness session can take place on the court, on the beach, in a gym. Fitness coach makes a plan for every day.
In the room for our players you can relax. There is free internet, TV. Time to take Spanish lessons.
Tennis. Afternoon practice.
The practice is less intense. Since the player is already a little tired, we can devote time to practice the return, serve, volley, also some tactical elements. Friendly matches.
Fitness. Streching. Shower.
The evening training ends.
Notes:
from Monday to Friday - two training sessions a day (full time).
on Saturday - optional, morning trainings only*
*We adjust weekends schedule depending on personal requirements and tournaments calendar.
PRO Program is the advanced training technique.
The PRO Program cuts the distance between the amateur player of high level and professional player.
It's a challenging program, which requires a lot of efforts from the player, as well as, coach team. But eventually it pays off!
As mentioned above, PRO Program implies a number of extra trainings as ball machine, sparring, Serve-Up, etc., trigger long-term professional growth of the player.
IF YOU HAVE ANY QUESTIONS OR QUERIES A MEMBER OF OUR TEAM WILL ALWAYS BE HAPPY TO HELP.