2 weeks €980

3 weeks €1460
1 month €1550
The PRO Program is designed for tennis players whose objective is to progress and improve their skills at a high level. This professional training program is completely personalized includes a full schedule: morning and afternoon training, fitness in a way to achieve the player's best performance.
Accommodation is not included in the price.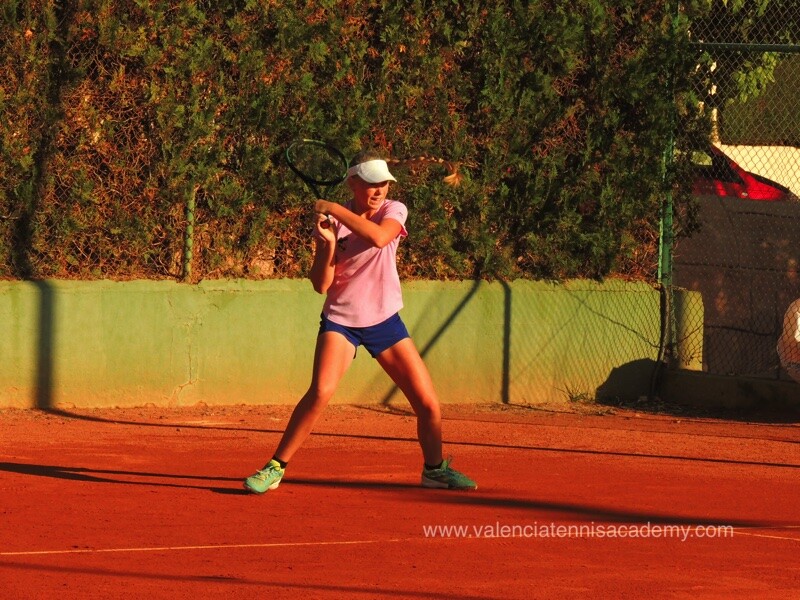 Those who live far from the club can use our transport. This is included in the cost of training.
Morning tennis session. Exercises with drills, sparring. Exercises on technique, control, tactics. Video analysis is incluid. The practice is very intense. The player learns from different specialists. Each coach at Valencia Tennis Academy is responsible for a specific task on court.
Sandwich, fruits. Preparation for fitness.
Fitness session can take place on the court, on the beach, in a fitness center. Physical coach makes a plan for every day.
In the room for our players you can relax. There is free internet, TV. Time to take Spanish lessons.
The practice is less intense. Since the player is already a little tired, we can devote time to practicing giving and receiving, playing at the net, practicing tactical elements. Friendlies mathes.
The evening training ends.
Transport. Home delivery.
The PRO Program is the best method of training.
It is directed to tennis players who have already reached a high level, but want to improve even more. This program is based on the individual and personalized training of a tennis player. It is a training program where demand and effort are very high, only directed for those tennis players who try to reach the highest.
The PRO Program includes numerous extras and services including training with a ball machine, sparring etc. This combination of various training methods for the tennis player is what makes the Program Pro such a program of major quality.
Notice: The PRO Program is from Monday to Friday, full time (3 training sessions a day).
On weekends, we can organize personalized training, according to the individual programs and the tournament calendar.
Do you need more information?
leave your contact and we will get in touch with you soon