This option is supplementary to the Morning Training and/or Afternoon Training.
Training with the Academy players and with sparring in the programs of Morning Training and/or Afternoon Training, under the exclusive supervision of the personal coach dedicated to that single player. Training more personalized and individualized resulting in better performance.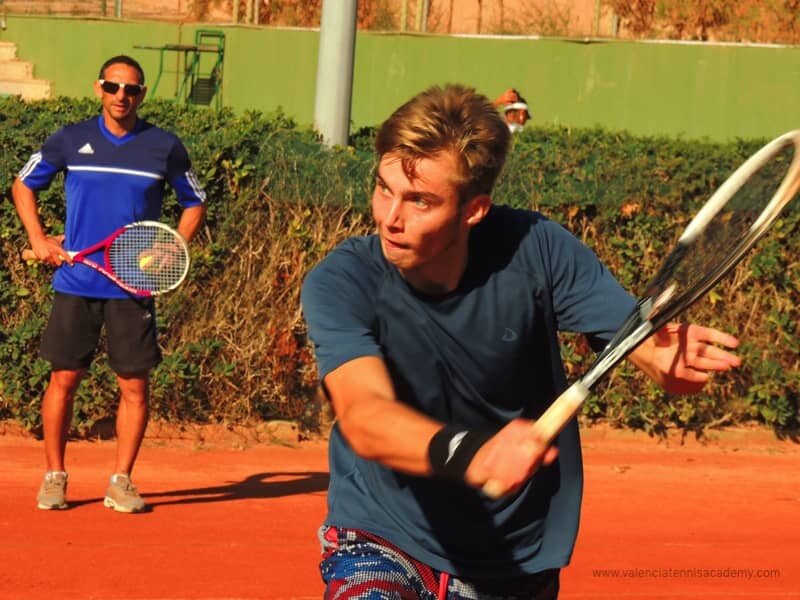 Valencia Tennis Academy offers tennis players programs geared towards the individual. When a player has reached a certain level, to continue with their progress requires training that is very personalized. In this way, they can obtain better results that those from group practice and can progress at their own rate adequately. Valencia Tennis Academy offers the possibility of a coach dedicated to this unique and personal preparation of the player.
Also, we offer additional training to correct the technique of the player. Even more so, we believe it is very important to pay special attention to the psycho-emotional aspect of the player. We dedicate long-term programs to garner the best results possible for their future. And all of this happens in a personal way, where one or varied specialists work with just one player on an individual level.
During the day, the training consists of changing exercises and courts. In this case, the Personal Coach is always on the court with the player.
"When a player has achieved a considerable level of skill, a continuation of his progress demands individual and personal training"
– Joan Benaiges, Physical Trainer of The Valencia Tennis Academy.