He has trained professional tennis players who have achieved good results in national and international tournaments. Among his students, we must highlight.
Pedro Martinez Portero, winner of several RafaNadaTour tournaments and the National Babolat Cup, Tennis Europe Under14 Sanchez Casal and Benidorm, winner of Manuel Alonso Comunidad Valenciana, World Champion Under14 with Spain National Team.
Tamara Pichkhadze was number 1 in Europe in the Under 16 category.
Marc Giner Rodriguez, who reached number 240 in ATP.
He is currently in charge of preparing the training programs for our players.
He accompanies our featured players to tournaments.
His career as a coach is very valuable when it comes to training players and helping them to become their better version both on and off court.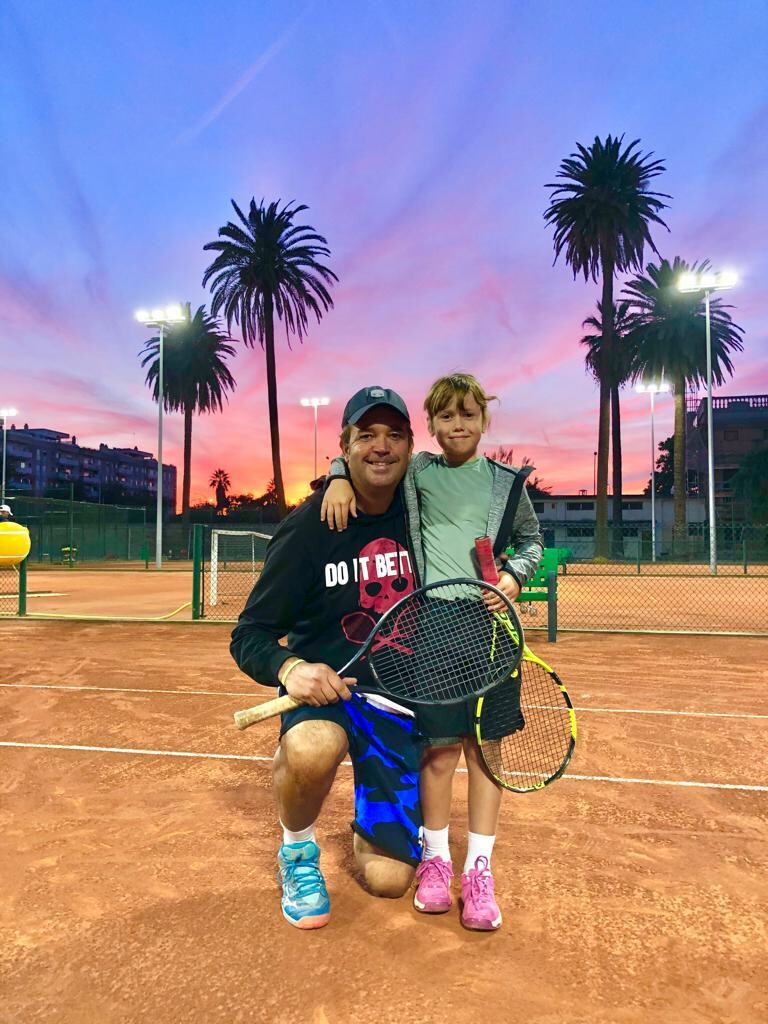 Carlos Bertó is a highly successful and experienced tennis coach who has coached countless players to national and international success. He is widely considered one of the greatest coaches in the industry due to his thorough understanding of the sport of tennis, creative coaching methods, and ability to personalize his approach to match the demands of each individual player.
Carlos is now responsible for developing training plans for our athletes and accompanying our featured players to events worldwide. His knowledge and experience are important in assisting our players' development, and he is dedicated to assisting each and every athlete in reaching their maximum potential.
He is highly skilled and regarded tennis instructor who has assisted various players in achieving success in the sport. He is a wonderful contribution to our team and the sport of tennis, with his creative teaching methods, a profound grasp of the game, and devotion to helping players improve both on and off the court.